A write-up with Talker of the Town on Fake Election 2016

The fun mess whipped up Fri. Nov. 4th, 2016 was made possible by several fake poll workers that the Fake Board of Elections trained, along with many others along the way. Thanks to immense fake service from Mockbee, Frank, Bogin, Feser, Linda, Lew, Russo, Kimbel, Carson, Kushner and many more, including other administrative overseers such as Shaw, Chase, Merenda, Johnston, Varenka and others more still even further behind the dark curtains of this dynamic endeavor.
Delve into what happened with Fake News coverage here.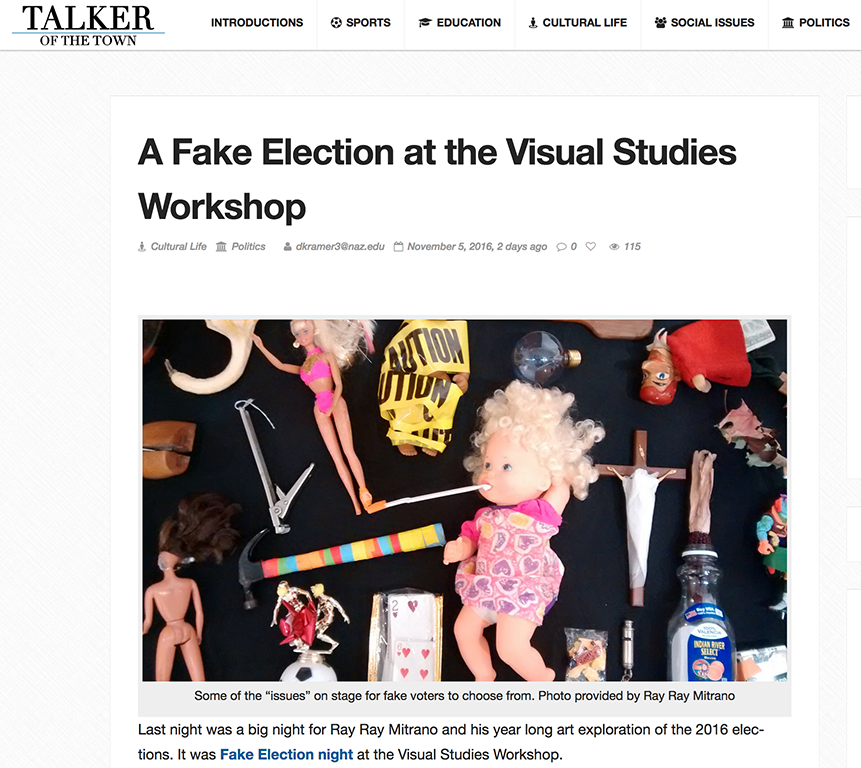 Primary Caucus is engaged by Talker of the Town in this write-up from the July 1st, 2016 interactive exhibition. More on the drawings and experimental voting methods here.